Automated IBM i Report and Document Distribution
Catapult is an award-winning automated distribution tool that reliably delivers spool files and PC files in the format people want. Sending documents digitally gives you an immediate ROI through reduced distribution costs.
The award winning PC and iSeries Client/Server application automatically distributes iSeries spool files to one or more users.
Reports can be formatted as Text, RTF, HTML, PDF or even a spread sheet and may be emailed, archived, printed or faxed.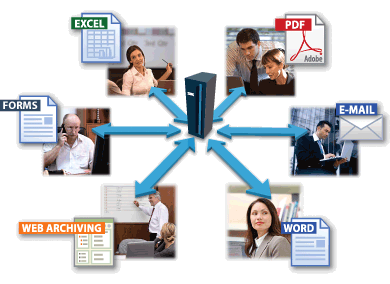 What you can do with Catapult
Distribute Reports
Automatically deliver spool files and documents via email, print, network drives or a web portal.
Convert Spool Files
Transform spool files into PDF, RTF and HTML, add overlays, or extract data to XLS using EZ-Pickin's.
Parse Reports
Send full reports or only the relevant sections to people using intelligent distribution and parsing.
Why Use Catapult?
Reduce Printing Costs
Save money by digitally distributing reports. Some clients have reduced the paper they print by 90%, saving them thousands each month.

Save Time with Digital Automation
Employees save countless hours because they no longer have to file, search, print and mail paper reports. Catapult also eliminates the need to rekey data into spreadsheets.

Improve Customer Service
Your customers receive reports and documents such as purchase orders in minutes instead of days. Accounts payable will process invoices faster and more reliably.
World-Class Technical Support
Our technical support team is consistently rated one of the very best. You will receive unlimited support during your evaluation and for the life of your support agreement.

Reduce IT Reporting Burden
Reduce users' dependence on IT staff to find reports or convert them into XLS. Automated report distribution and parsing also reduce the number of reports that IT staff need to write.

User Satisfaction
Employees, partners and customers get the information they need on time and in the format they want. They can also have secure access to the reports from a web portal.

Security and Compliance
Catapult lets you control who can distribute reports. It also provides a history log of all activities to adhere to your compliance needs.

Integrated Suite
Catapult is available as a standalone solution or as part of BCD's modernization suite that includes Presto (web GUI for green screens) WebSmart (new web app development), Clover Query (web-based reports), and Nexus Portal.